Kuruluş Osman Qeybtiisa 119aad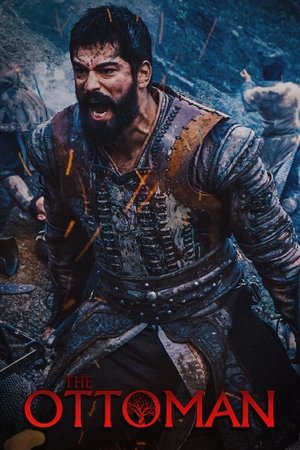 Kuruluş Osman
Overview
The life of Osman Bey, the son of Ertugrul Gazi and the founder of the Ottoman Empire.
Cast

Burak Özçivit
Özge Törer

Emre Basalak
Buse Arslan

Yiğit Uçan

Didem Balçın
Emel Dede
Şevket Çapkınoğlu

Burak Çelik

Açelya Özcan
Miray Akay

İpek Karapınar
Yağızkan Dikmen
Deniz Barut

Almıla Uluer

Durukan Çelikkaya

Serhan Süsler
Nihat Altınkaya
Seasons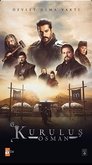 Season 1
Season 2

Season 3

Season 4
Kuruluş Osman 119. Bölüm Özeti:
OSMAN BEY, ÖKTEM BEY'İN İNTİKAMINI ALABİLECEK Mİ?
Öktem Bey'in şehadeti Yenişehir'e hüzün getirmiştir. Osman Bey ise davanın büyüklüğünü vurgular ve ''Bugün Öktem Bey başını verir yarın Osman Bey!'' diyerek kararlılığını belirtir. Osman Bey, Öktem Bey'in intikamını alabilecek midir?
NAYMAN'IN ŞAŞIRTICI TEKLİFİ!
Nayman, Öktem'i şehit ettikten sonra Osman Bey'e oldukça şaşırtıcı bir teklifte bulunur. Osman Bey'in kendisine komutan olmasını istemektedir. İsmihan Sultan, Osman Bey'in Nayman'ın teklifini asla kabul etmeyeceğini söyler. Nayman ise kendinden emindir. Osman Bey kendisinin komutanı olacaktır. Osman Bey bunu hangi amaçla yapmaktadır? İsmihan Sultan Osman Bey'in bu hamlesini nasıl karşılayacaktır?
BENGİ HATUN'UN SİTEMİ
Bengi Hatun Osman Bey'e sitemde bulunur. Nayman'ın teklifini Osman Bey'in yüzüne vurur. Osman Bey'in Nayman'ın teklifini ilk anda reddetmemesi Bengi Hatun için hayal kırıklığıdır. Nayman'ın teklifini kabul etme ihtimali bile Bengi Hatun'u çıldırtır. Osman Bey teklifi neden reddetmemiştir?
NAYMAN, İSMİHAN SULTAN'A HESAP SORUYOR
Nayman, İsmihan Sultan'dan hesap sormaya gider. İsmihan'ın kendisinin arkasından iş çevirmesini affetmeyecektir. İsmihan ise Nayman'a Osman Bey'den yana görünmesi gerektiğini söyler. İsmihan Nayman'ın gazabını üzerinden atabilecek midir?
BALA VE MALHUN HATUNLAR, NAYMAN'IN PLANINA ENGEL OLABİLECEK Mİ?
Nayman, Uçlarda hakimiyetini arttırmaya kararlıdır. Bunun için Türkmen obalardan çocukları kaçırıp nöker olarak yetiştirmeye başlayacaktır. Malhun Hatun ve Bala Hatun bunun haberini alır. Hatunlar Nayman'ın çocukları kaçırmasını engelleyebilecekler midir?
NAYMAN'IN GÖZÜ ORHAN VE ALAEDDİN BEY'İN ÜZERİNDE
Bütün gözler Türkmen obalarındaki çocukların üzerindeyken Nayman gözünü Orhan Bey ve Alaeddin Bey'e dikmiştir. Nayman, Orhan Bey ve Alaeddin Bey'i kaçıracak mıdır?
Yapım ve proje tasarımı Mehmet Bozdağ'a ait; yönetmenliğini Ahmet Yılmaz'ın ve başrolünü Osman Bey karakteriyle Burak Özçivit'in üstlendiği dizi, atv ekranında çarşamba akşamlarına damga vurmaya devam edecek.
Yapım: Bozdağ Fi̇lm
Proje Tasarım: Mehmet Bozdağ
Yapımcı: Mehmet Bozdağ
Yönetmen: Ahmet Yılmaz
Senaryo: Mehmet Bozdağ, Atilla Engin, A. Kadir İlter, Fatma Nur Güldalı, Ali Ozan Salkım, Aslı Zeynep Peker Bozdağ
Oyuncular: Burak Özçivit (Osman Bey), Yıldız Çağrı Atiksoy (Malhun Hatun), Seda Yıldız (Edebalı), Hakan Yılmaz (Kantekuzenos), Özge Törer (Bala Hatun), Rüzgar Aksoy (Turgut Bey), Çağrı Şensoy (Cerkutay), Yiğit Uçan (Boran), Deniz Hamzaoğlu (Bayındır Bey), Nihat Altınkaya (Olof), İpek Karapınar (Frigg), Emin Gürsoy (Kumral Abdal), Berk Erçer (Konur), Almıla Uluer Atabeyoğlu (Bengi Hatun), Kaan Yalçın (Öktem), Burç Kümbetlioğlu (Dursun Fakıh), Abidin Yerebakan (Akça Derviş), Açelya Özcan (Ayşe Hatun), Taha Baran Özbek (Aktemur), Begüm Çağla Taşkın (Ülgen Hatun), Fatih Ayhan (Baysungur), Burak Alp Yenilmez (Kutan), Miray Akay (Alçiçek), Caner Nalbantoğlu (Dan), Aybars Kartal Özson (Orhan), Yaman Ba